Custom Wreath Rings Crafted with Over 65 Years of Premium American Manufacturing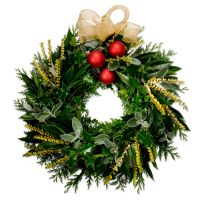 Gordon and Arlette Mitchell founded Mitchell Metal Products in 1954 as a producer of hardware for manufacturing concerns. In 1956, Gordon Mitchell, at the behest of local wreath producers, began manufacturing wire wreath rings for the Christmas supply industry. Today, Mitchell Wreath Rings are recognized around the world as the premier wire rings for Christmas and craft wreaths.
The company enjoys its standing as one of the largest producers of wire wreath rings in North America, renowned for over 65 years of unbeatable quality and customer service.
Our Continued Commitment to Quality Manufacturing for the Custom Wire Wreath-Making Industry
In 2008, a major transition took place when the trio of Daniel Frick, Alan Verploegh and Timothy Zimmerman purchased the organization from the Mitchell Family. Frick and Zimmerman are long-tenured members of the Mitchell management team. Verploegh adds an outside perspective honed via years of business management experience.
The current ownership group is dedicated to building on the foundation of innovative solutions to metal manufacturing that has brought the company deep respect and trust among its customers. The group is guided by its shared vision to be the supplier of choice to customers, employer of choice to its associates and company of choice in the community.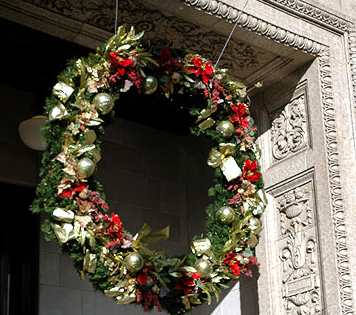 We Are the Premier Provider of Custom Wreath Rings for Quality-Focused Clients Around the Globe
Today, Mitchell Metal Products supplies parts and wreath rings to companies throughout the U.S., Canada, Mexico and Europe. The company is a preferred supplier to manufacturers in a wide range of industries including furniture, window, computer, power transmission, storage and equipment manufacturers. Mitchell Wreath Rings are viewed as simply the best wire rings for wreaths available.